Severe weather hits
queensland
has already resulted in a flood rescue.
A man has been rescued after his car got stuck in flood waters in the Sunshine Coast hinterland last night.
Emergency services said the driver became trapped on a causeway in Conondale around 7pm last night after the bridge was submerged in water.
Queensland Fire and Emergency Services told 9News the man managed to climb out of the window of the ute and was sitting on the tray.
One of the rescuers told 9News the man tried to cross a flooded causeway before being swept away in the stream.
"I spent a few hours trying to find him after his wife alerted our neighbours," a rescue worker told 9News.
"Turns out we were looking in the wrong section of the creek and the SES couldn't get through.
"Eventually we heard him banging on the roof of the car in a fairly inaccessible part of the creek.
"Before that, we thought he was sadly gone."
Emergency services were able to rescue the man and he did not require medical attention.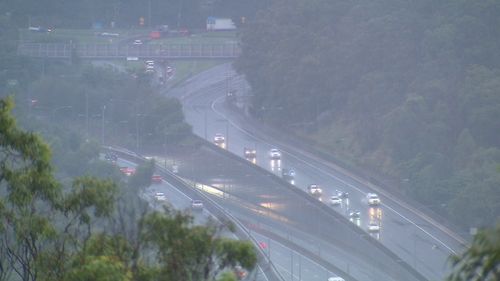 More than 70 millimeters of rain has fallen in parts of southeast Queensland in the past 24 hours.
At least 100 to 150 millimeters of widespread rain is forecast over the next eight days from Cairns to the New South Wales border, with Tuesday and Wednesday being the wettest days.
North Queensland is expected to receive record showers for May.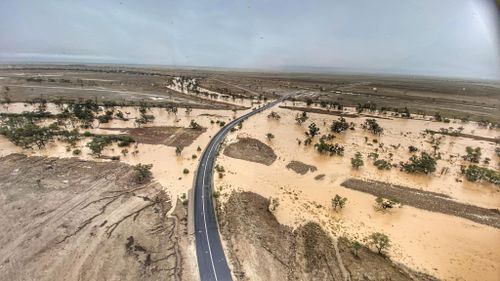 Areas likely to be worst affected are Townsville and Ingham in Longreach, Windorah, Winton and Barcaldine to the west.
The rain event may also impact Rockhampton on the central Queensland coast, Yeppoon and Gladstone.
Flood warnings are already in place for some Queensland rivers including Cooper Creek, Barcoo River and the Thomson River.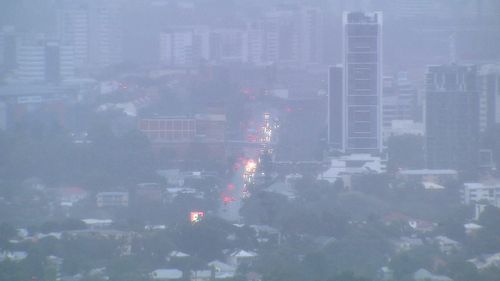 Yesterday Prime Minister Annastacia Palaszczuk warned residents to prepare for the storm.
"It's going to be incredibly heavy rain, so we want people to think very carefully this weekend," she said.
"Of course, some of our watersheds are already saturated."
The rain event comes just months after the flood crisis that devastated parts of the state as well as ongoing flooding in the outback.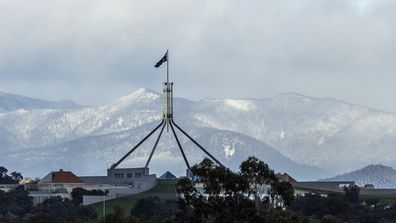 Winter hits Parliament, Canberra