An area of ​​deepening depression will bring a very unstable weekend with heavy downpours and autumn gales to watch out for.
It will be cool Friday evening with windy showers, these will be the strongest and most frequent in the northwest with a risk of hail and thunderstorm.
There will be further showers in the north and west overnight, but it will become largely dry elsewhere with sunny spells.
Most parts of the country will be windy with gales in the far north and northwest.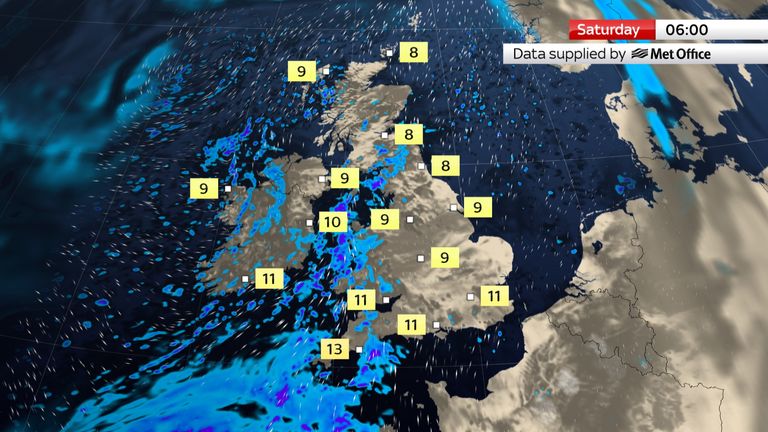 Heavy rains will spread quickly north-east across England and Wales to southern Scotland on Saturday.
Much of Ireland, Northern Ireland and northwestern Scotland will be rainy with some sunny spells in between.
It will be windy with coastal gales in places.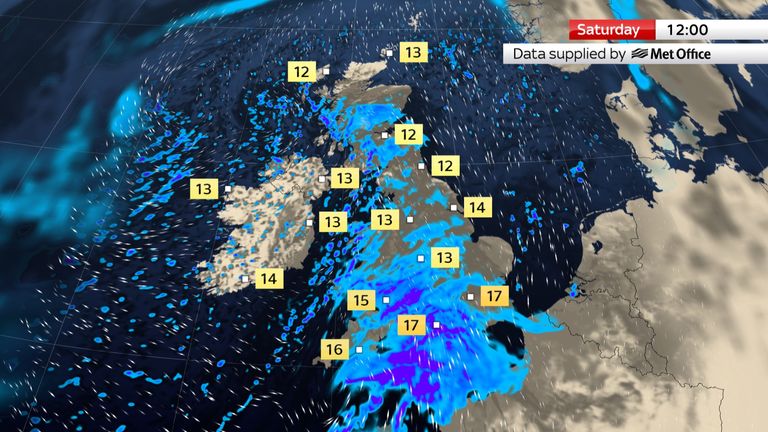 During the afternoon strong and gusty southerly winds and heavy rain will affect the south and east of England, before the risk moves north into the east of England. Scotland.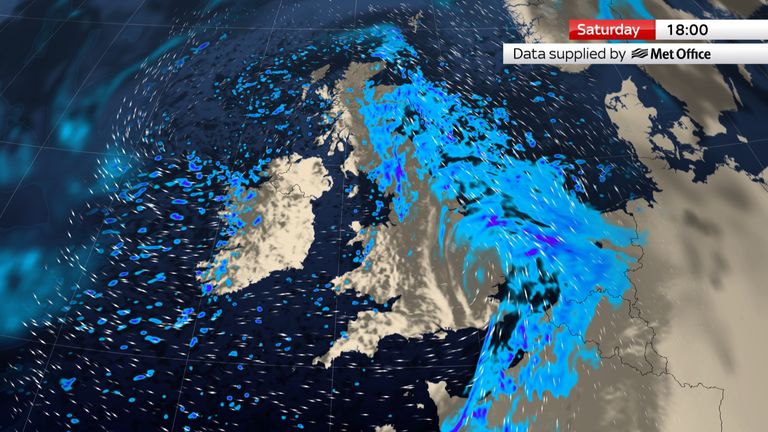 Heavy rain and strong gusts of wind will affect the east and later the north of Scotland on Saturday evening.
Elsewhere it will be a mixture of sunny spells and showers, mainly in the west.
The rain and strong winds will gradually dissipate northward on Sunday, followed by sunny spells and heavy showers from the west.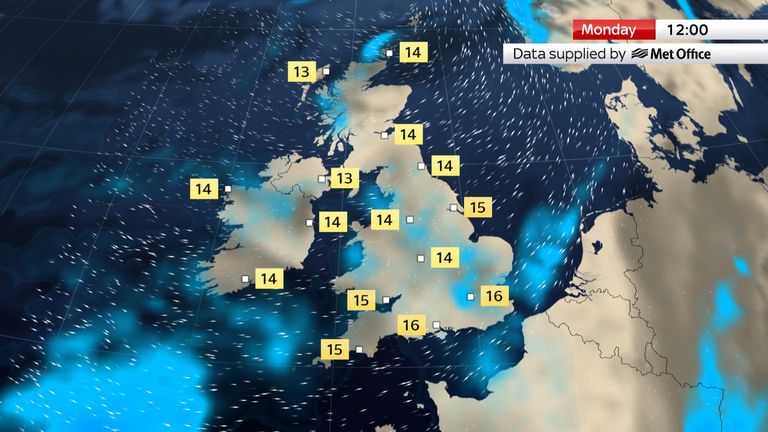 Monday brings new showers, they will sometimes be heavy with a risk of hail and thunder.
And another period of wet and windy weather will move to the southwest later.